For this week's discussion I chose to look at the Anchorage Museum here in Alaska and the Katuak Cultural Center in Nuuk, Greenland. There are a lot of differences between these two institutions, but the thing that binds them is there dedication to representing their respective cultural heritages. The biggest difference is their general purpose. The Anchorage museum is a private-public institution that operates thanks to a federal grand and private donations. It has a vast private collection of over 27,000 objects and according to their website, tells "a multi-faceted story that weaves together social, political, cultural, scientific, historic and artistic threads." It's primary function is as a museum that exhibits both permanent and traveling exhibits. The Katuak Cultural Center on the other hand, serves as a music, visual arts, and  performance center that centers from Greenland or related to Greenland. While the Anchorage Museum exhibits both historical and modern artifacts of Alaska, the Katuak focuses on contemporary voices that represent Greenlandic culture. These differences influence their outreach and programs. While Katuak only hold music and theater performances, the Anchorage museum holds a myriad of events and classes that bring all parts of the community together.
These two do have some similarities when it comes to their mission/ visions statements.
Katuak Mission Statement:
Katuaq aim to exhibit Greenlandic culture in Greenland and internationally by building a network that can protect, develop and communicate Greenlandic culture. Katuaq will continue to function as an excellent venue for theatre, concerts and art from Greenland, Scandinavia and the rest of the world. Katuaq believe that the high quality of our product and our services are down to our highly-skilled and motivated employees.
Anchorage Museum:
Through a combination of art and design, history, science and culture, the Anchorage Museum creates a rich, deep understanding of the human experience and offers something for everyone.
The Anchorage Museum sits on the traditional homeland of the Eklutna Dena'ina. The museum is committed to recognizing and honoring the land, culture and language of the Dena'ina people. We recognize and respect the continuing connection, by Alaska Native people and all Indigenous people, to the land, waters and communities.
Mission: The Anchorage Museum connects people, expands perspectives, and encourages global dialogue about the North and its distinct environment.
Both Institutions aim to be representative of their cultural heritage as well as protectors of their personal cultural identities. They also both attempt to be stewards of that identity to a global public. Both have an international advisory board that help make connections from these relatively small institutions to larger ones around the world.
Question: There are a lot of museums that show the history of indigenous cultures. How important are spaces that show modern indigenous culture/art in your opinion?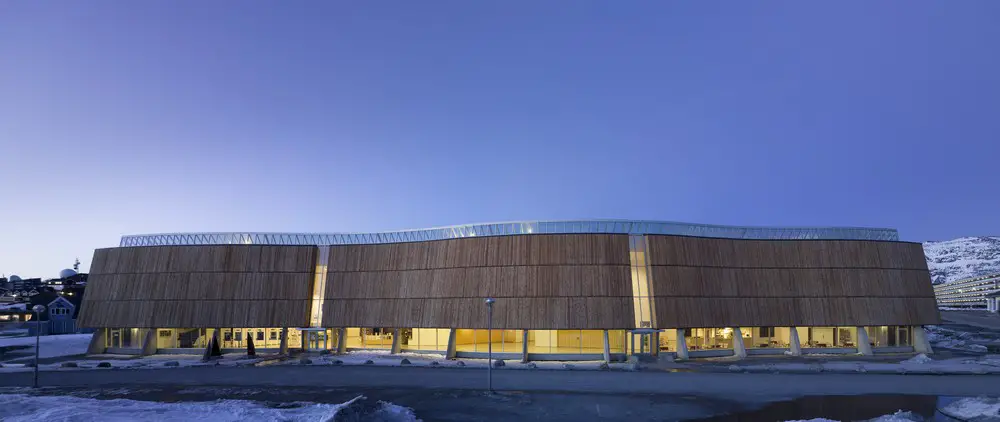 Katuak Cultural Center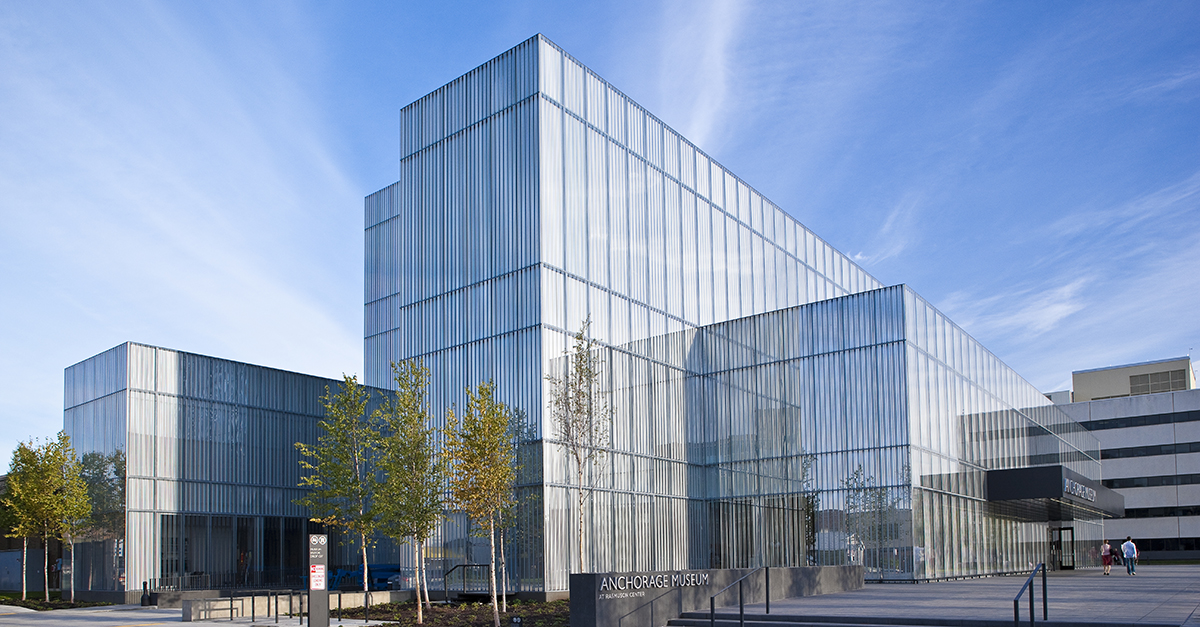 Anchorage Museum